Kolmans Kube @ Cinekid 2001
Children entered a space were they could see a big screen with a imaginative background. They would draw or paint a figure and cut it out, scan it in and it would appear in the scene. While entering the space in front of the screen they could control some aspect of movement for their figures in the scene.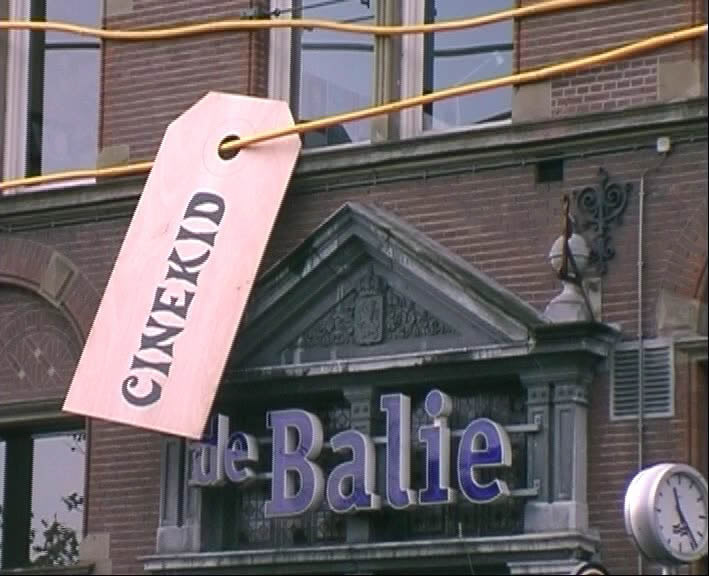 This Video shows how kids could create their own figure while drawing or painting, and place these figures in an interactive enviroment so they could play out their own characters in a virtual set.